MacQueen Bros. Charitable Trust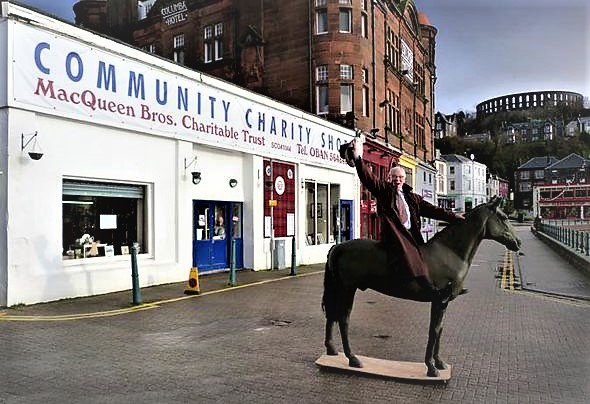 Raising thousands of pounds each year
for the good causes in the community, this organisation is run by volunteers and MacQueen Bros Ltd. We sell all types of household items, books, ornaments, bric-a-brac, kitchenware, jewellery, collectables, china, paintings, and glassware. These items are no longer wanted by the current owner and much of it is saved from going to landfill. There are no wages paid and the majority of any cost are paid for by MacQueen Bros Ltd ensuring that any money raised goes directly back into the local community.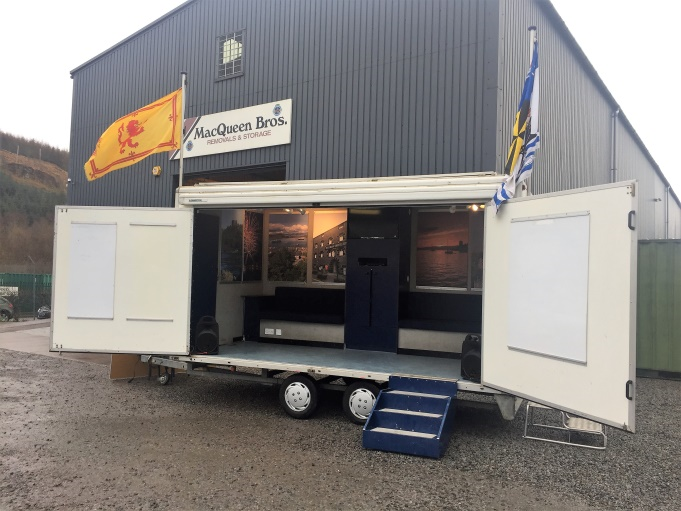 Our Charity Begins in your Home!
For regular update on MacQueen Bros Charitable Trust please look out for our Facebook page;
www.facebook.com/charityoban
MacQueen Bros Charitable Trust has an events trailer to help support local sporting, community and charity events. This trailer has a PA/sound system, television & dvd player, lighting, small heater, side opening doors with whiteboards for advertising and even its own power supply. It's the perfect space to keep volunteers warm, dry and comfortable during your event.
Please contact; MacQueen Bros Ltd
Tel: 01631 564848 to check for availability.
Scottish Charity Number SC041044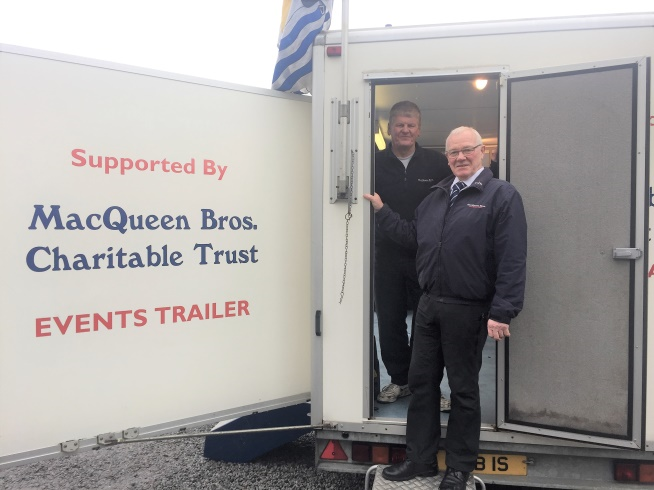 To apply for funding;
Please send a letter to:
MacQueen Bros Charitable Trust
C/O MacQueen Bros Ltd
Glengallan Road
Oban
PA34 4HG
Please give as much detail as possible.
Why you would like funding, how much you would like, who would benefit, if the application is successful who the cheque should be made payable to and contact information in case we would like to know more.
The trustees meet three times each year to decide on the awards. We will accept applications from a wide range of clubs, organisations & other charities with a focus on projects within our community.
We will not provide funding to individuals going abroad on charitable projects.
Contact us about your charity;
Donation or purchase